The Journey Martial Arts Experience
Journey Martial Arts was founded to represent the everyday feeling of working towards your goal.  We think of everyone that attends as family.  We get excited for everyone. We do our best to positively motivate and challenge everyone to become stronger.  We want everyone to have a strong foundation and a strong sense of self worth.  We want everyone that walks through the door to enjoy their time; to have fun as they learn.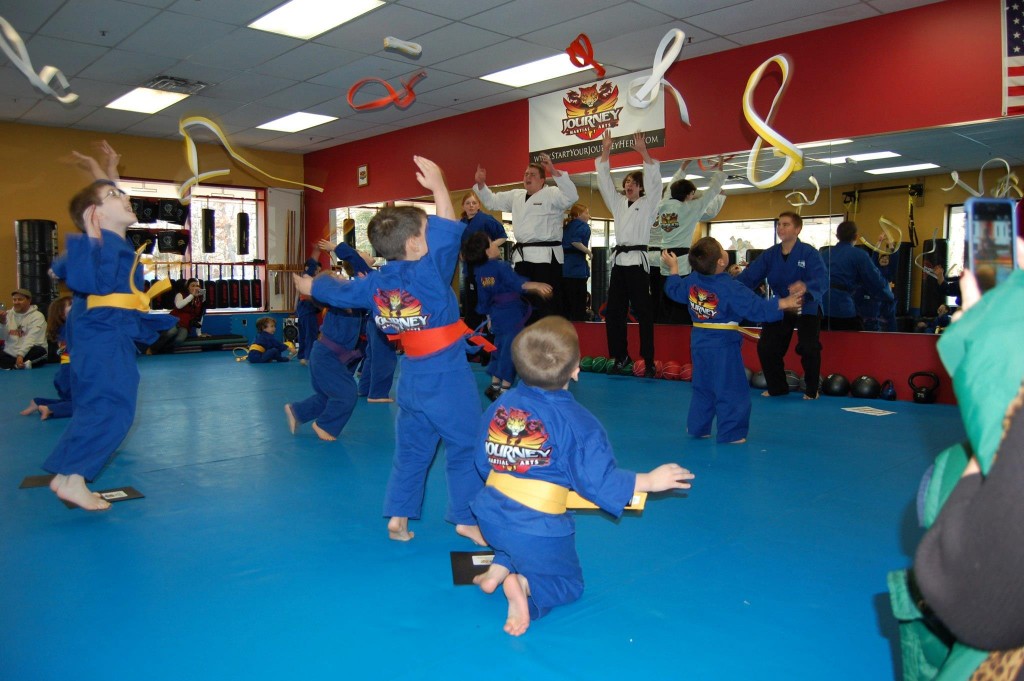 Our programs are offered Monday through Saturday with multiple class times to help accommodate your busy schedule. Our curriculum is progressive and innovative and takes into account the student point of view.  We work personally with each student to create a bond you will not find anywhere else.  We have many students that started when they were in Kindergarten and continued training straight through college.