Kids Martial Arts classes at Journey Martial Arts Teaches So Much More than "Kicking and Punching"….  ….We teach GOOD HABITS.
….Kids learn what it means to FOCUS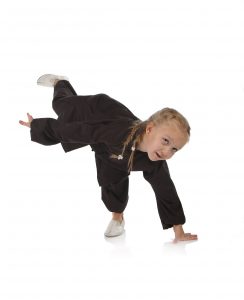 Kindergarten Martial Arts – Ages 4 & 5
Ages four and five  are among the most important years of your child's development. At this age, everything is new and your children are very impressionable. This is the best time for your child to develop good habits that will stay for life.  The structured program is specifically designed to be FUN and teach your child how to FOCUS.  Most kids at this age have a hard time in a group environment so the Journey Kids program keeps them entertained at the same time as it builds their ability to Focus.  Your child will learn to LOOK•LISTEN•THINK•DO
….Kids learn what it means to meet CHALLENGES
Juniors Martial Arts – Ages 6 – 11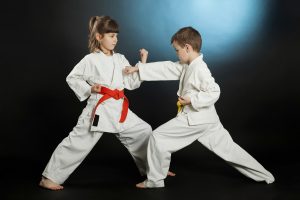 Kids love creativity and problem solving which is a great for learning Martial Arts. At this point in their life, they believe that they can be good at anything.  The class structure will challenge them to become stronger and they will learn how to use physical defense as a last resort.  Our classes are taught in a fun way that challenges them to verbally communicate their feelings and intentions in a constructive manor while building strong physical skills as well.  Your child will learn to CONCEIVE•BELIEVE•ACHIEVE
…Kids want to be INCLUDED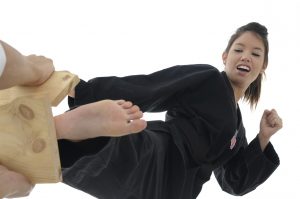 Teens Martial Arts – Ages 12 – 17
Teen years are arguably the most difficult time for kids.  They often feel left out and alone. They worry that they are letting their friends and their sports team down.  Your child can learn at the pace they need. Our team is committed to ensuring that every student receives well-rounded self-defense skills that work in real situations.  We motivate them to do their best and the best part is that EVERYONE PARTICIPATES.  There are no "bench warmers" The structure of the class allows for every child to develop coordination, physical strength and stamina and the SELF CONFIDENCE that goes with inclusion. Your child will PARTICIPATE•GROW•PROSPER
Parents Speak Out 
Life-Changing Results
Journey has a nice balance of structure as well as fun while learning. The instructors and instructions are consistent from class to class.  Victoria loves it best when Master Johnson jumps in to teach the class once in a while.
Instructors are phenomenal with the children.  They keep it fun while ensuring that the kids learn and grow.  Always helpful if I have any concerns or questions.  Jackson enjoys the classes and is proud of his accomplished here.
The instructors are patient and engaging.  Keeping kids age 3-5 focused isn't an easy task and the instructors get it done.  My two boys enjoy their classes and I've seen improvement in both their attention span and focus.
Let's get started!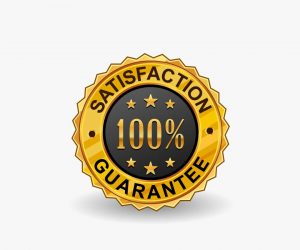 All you have to do is click this button:
Still have questions? Fill out this form and we will get back to you as soon as possible: